The Keyto Breath Sensor is a powerful tool to determine whether you are in ketosis. The device tells you if your body is burning fat or sugar for energy. It gives you confidence you are eating correctly.
In this article we'll address some of the common FAQs and troubleshooting steps.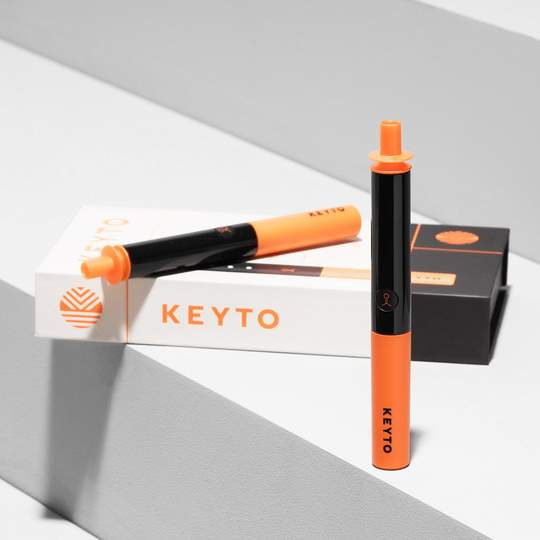 My device is not warming up correctly. It takes a long time to load, or doesn't load at all:
Errors with the device sometimes occur when the sensor detects a contaminant such as nail polish or alcohol, so beware of those! We have also been testing on hair spray and scented candles, which also seems to slow down the sensor when trying to warm up. Are any of these contaminants around you that could possibly be causing the slow down in warm up?
Besides this, we recommend changing or cleaning the mouthpiece with soap and water at least once a week. Sometimes acetone can accumulate and cause errors.
To clean the device, we recommend washing the mouthpiece in warm, soapy water and allowing to dry completely. We also recommend wiping the tip of the sensor with a damp cloth. Please ensure that no water enters the sensor. Allow to dry completely before use.
If issues persist. We recommend uninstalling / reinstalling the Keyto app and attempting to take another reading. Following these steps resolves 90% of all device issues.
If you have tried all of these steps and are still having issues. Please reach out to hello@getkeyto.com with your order number and device S/N number (this can be found by removing the orange plastic at the bottom of your device).
My device won't connect with my phone:
If you're having trouble connecting your device, we recommend taking the following steps:
Ensure your bluetooth is on and access is enabled for the Keyto App.
Ensure your location settings is on and access is enabled for the Keyto App. The device requires location to connect with your phone. We do not track your location in any way.
If you're using an Android phone. Ensure that the Keyto device is not listed as a 'paired device'. To confirm this, you will need to go into the phone's settings > Connections > Bluetooth, then ensure that the Keyto DOES NOT show up in the list of paired devices. If it does, you will need to unpair the device.
The device is not turning on, I think the battery is dead:
If your device is not turning on (the lights don't flash when you click on the button) you should try changing the battery.
To change the battery follow these steps:
Pull the bottom orange cap off the Keyto (requires some force)
Take out old battery and replace with a new AAA battery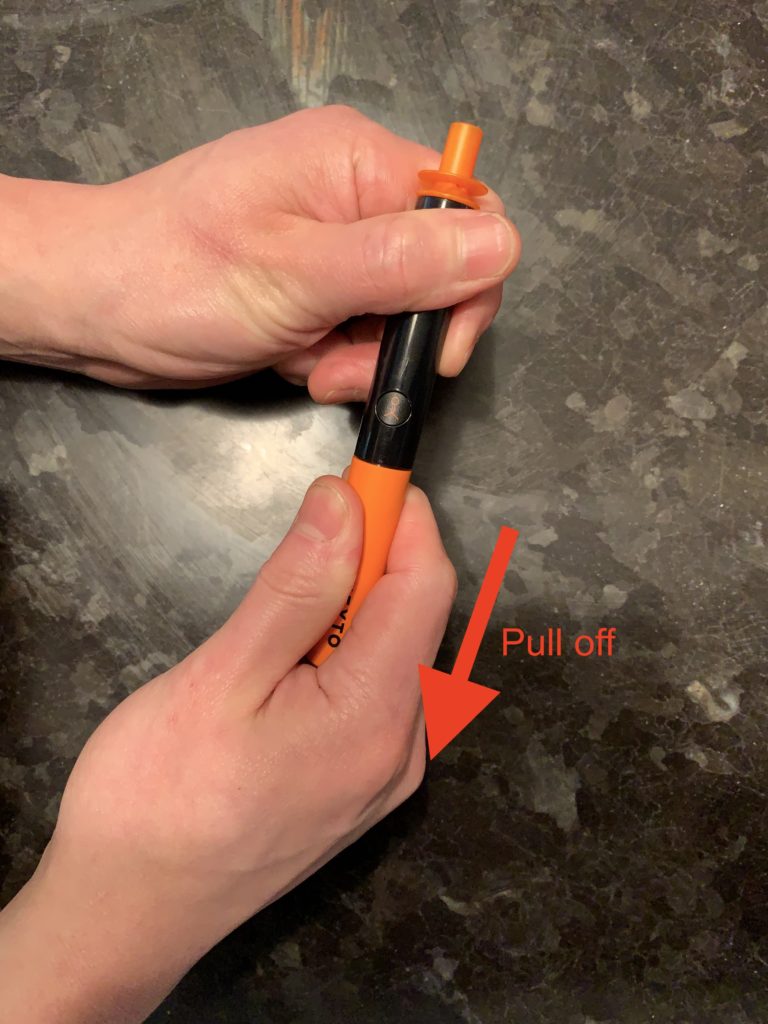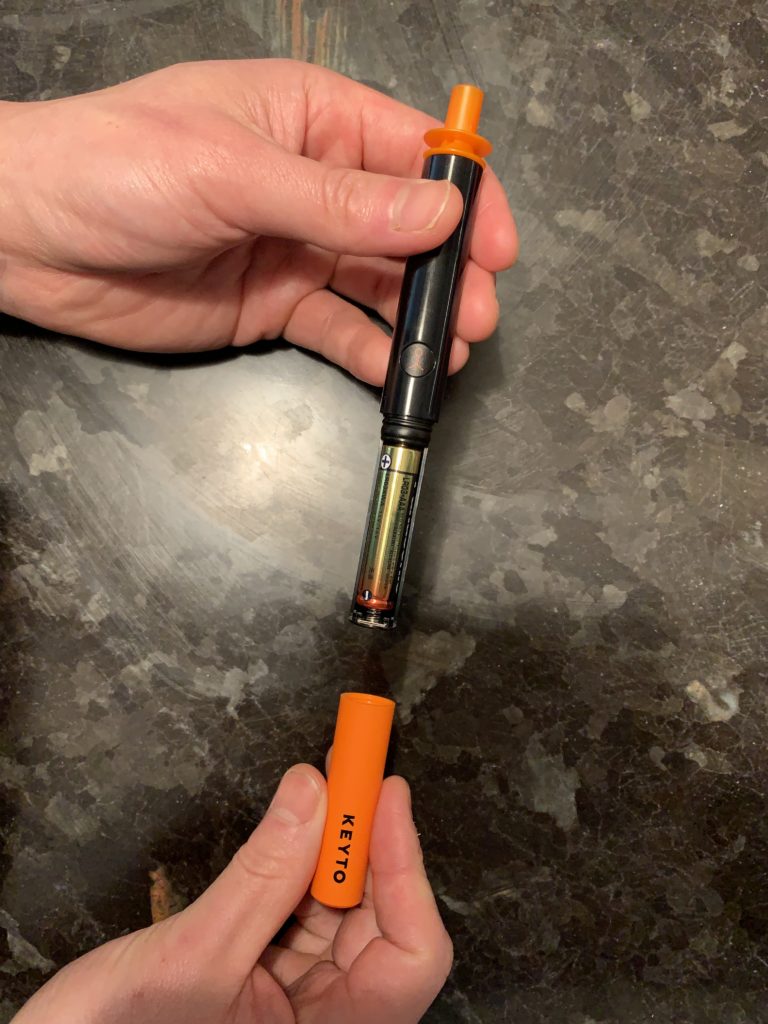 The on/off button is stuck:
Pull off the orange cap
Hold the Keyto, and push in the end of the device. The button will snap back in place.